Goddess of the Animals, with winglike sleeves and flanked by wolves, birds, and a fish between her legs.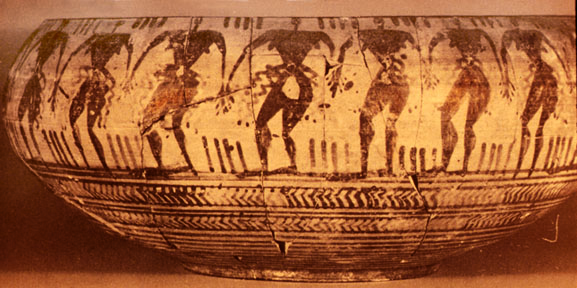 Women dancing with skirts of snakes or foliage, circa 750 bce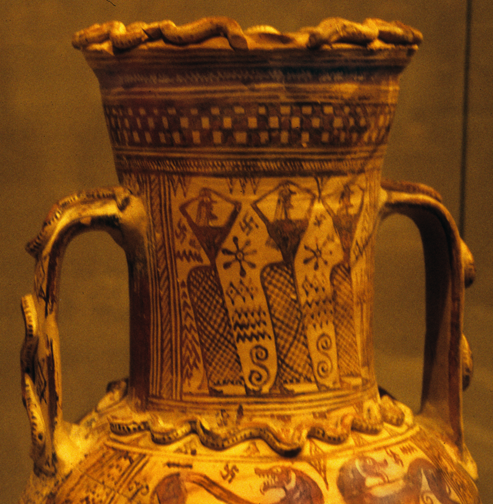 Dancing women with symbols and lions, and serpents coiling up the vessel's handles and around its rim.

This scene of a man taking a woman onto a warship has been suggested as an image of Paris and Helen, an elopement said to have triggered the Trojan War.
This upper panel on a funerary amphora shows women dancing with branchlets in their hands.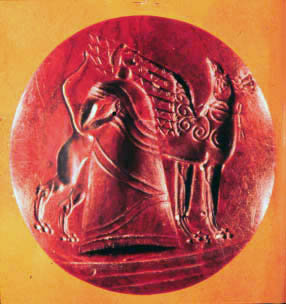 Rotund figure with griffin. Identified as male figure,
but really? Seal from Vapheio, near Sparta.